Metropark Hotel Macau Review
2 min read
Metropark Hotel Macau Review
When we visited Macau for the first time last year, our tour agency arranged us to stay at Metropark Hotel Macau. The international four star hotel is only minutes away by car from Macau Ferry Terminal and 15 minutes from Macau International Airport. It is located at the old area of Macau and it is within walking distance to some of the main attractions of Macau
Metropark Hotel Macau…
We heard about Metropark hotels in Hong Kong but never had the chance of staying there. This was our first time experience staying in a Metropark hotel and it is not as glamour or posh like the hotels in Cotai.
Our standard room in MetroPark Hotel Macau, spacious room and King size bed…
We requested a non-smoking and the size of the room was actually bigger than we thought. We assumed that the room size will be similar with those in Hong Kong but Metropark Hotel Macau room was much spacious.
The room, working desk with LCD TV with satellite TV channels…
Personally, the green colour tiles are kind of outdated but the bathroom are clean.
After a long day of walking in Macau city, we do need a bathtub at the end of the day…
Standard small fridge and mini bar…
The air-conditioned guestrooms at Hotel Metropark are equipped with a satellite TV, minibar and a tea/coffee maker. En suite bathrooms come with bathtub and shower facilities.
The usual control panel and bed side telephone of Metropark Hotel Macau…
Metropark Hotel Macau has an indoor pool and 2 restaurants.
The roof-top revolving Rotunda Function Room overlooks Macau City. Guests have free access to the hotel's spa pool, sauna and fitness centre.

The MetroPark Hotel shuttle bus services are free from the Macau Ferry Terminal…

We didn't use the facilities as we spent most of the time venturing the beautiful Macau city. There are also restaurants near the hotel and the Holiday Inn Hotel is just across the road. The hotel staffs were friendly and we enjoyed our stay there.
Love our review? If you do, you can Book your stay at MetroPark Hotel Macau now!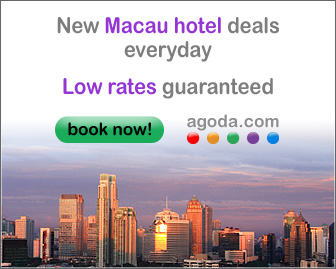 MetroPark Hotel Macau Address, Tel, Contact and Map:
Rua de Pequim, No. 199, Macau
Tel: (853) 2878 1233 Fax: (853) 2878 1211
E-mail: [email protected]
http://www.hotelgrandeur.com/
Book your stay at MetroPark Hotel Macau now!