"Lou Yee Sang" at Oriental Maju Palace
1 min read
I would never wonder to celebrate Boxing Day this year. I was invited to a family gathering at Oriental Maju Palace @ Maju Junction Mall this Boxing Day. I've been there a few times before and this time around I am well prepared with my camera.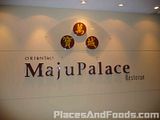 The snacks at this place was good. This plate looks like "sotong" (squid) but actually a type of mushroom lightly brown fried. It's very crispy.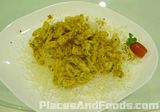 Since everyone was so happy, I was told that we gonna "lou sang"… I was like "just must be kidding me…"
This could be the freshest "Yee Sang" I had in my life. In advance almost a month and we are still in 2008, celebrating for 2009 CNY…. Goodness…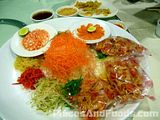 Yee Sang with fresh salmon and prawns…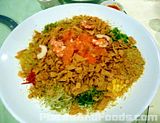 Shark fins soup (please do not get offended, sorry)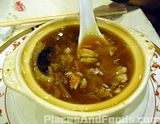 Soup with bean sprout and vege….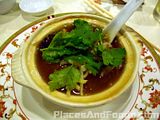 Salted chicken….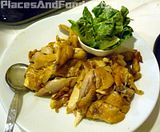 Fish and "fu chuk"…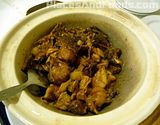 Mushroom and abalone… Every single person one abalone..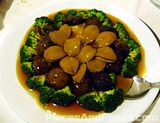 "Sang mee" with big prawns…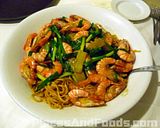 Aloe Vera Soup…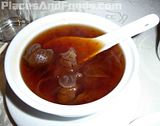 Peanut mochi and "wo tip"…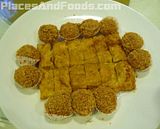 Rachel and me…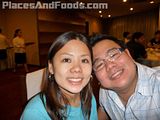 The dinner was fantastic! All of the foods were good… Service was fantastic. We got a nice little cozy VIP room with 2 tables and sofas. Per table excluding the liquor, around 1k per table. Room was equipped with KTV. We ended up very late with lots of whisky, brandy and wine. Thanks Uncle Dillon for the lovely dinner.
Address:
Level 5, Maju Junction Mall
1001, Jalan Sultan Ismail, 50250 Kuala Lumpur
Tel : 03- 2691 8822 Fax : 03- 2691 3822