Korean BBQ Lamb in Connaught Pasar Malam KL
2 min read
Korean BBQ Lamb in Connaught Pasar Malam KL
Taman Connaught Pasar Malam or Night Market is one of the biggest night markets in Kuala Lumpur. It is located at Jalan Cerdas, Taman Connaught Cheras every Wednesday evenings.
The night market has been around for decades but in recent years, it has evolved. There are many new food stalls and it is more commercialised. You see more tourists in this night market now than a couple years ago.
We believe it is a good thing. We have been blogging about night markets in Bangkok and we have a cool one too in KL and tourists should visit and see our night market. You still can find our local food in Connaught night market and also new trendy food such as this Korean BBQ Lamb stall.
Since we dropped by to this night market a couple of weeks ago, we have been looking for good food. Every time, we walked pass this Korean BBQ Lamb, we were attracted by their fragrant cooking smell.
We are never had Korean BBQ Lamb before, not in Malaysia or in Korea. Thus, we decided to give this stall a try since there are so many people visited this stall.
It is not cheap as a small cup is at RM 11 and slightly bigger cup at RM 16. You can have the options topping it with onions and it will taste better.
In case you are wondering, they have been cooking the lamb with their special sauce for some time. How does the taste of the lamb like?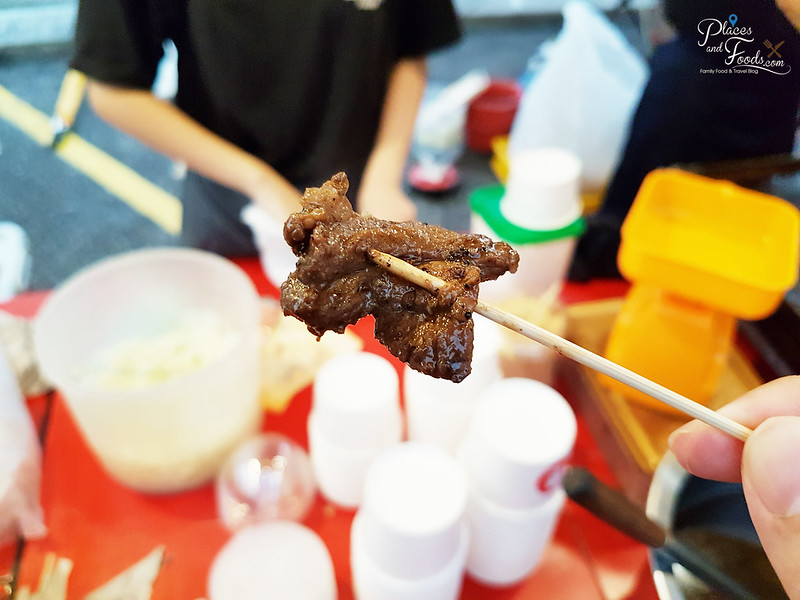 Surprisingly, the texture of the lamb is still soft and not 'rubbery' tough. It is very tasty and very addictive too. We will come back for this again.
They have two stalls in Connaught night market. You will bump to them for sure when you walk around. You might be interested to read Taman Connaught Night Market Homemade Pork Burger and Popular Ultraman Salted Egg Stall in Cheras and SS2 Night Market.
Taman Connaught Night Market Address:
Jalan Cerdas, Taman Connaught, 56000 Kuala Lumpur, Wilayah Persekutuan Kuala Lumpur, Malaysia